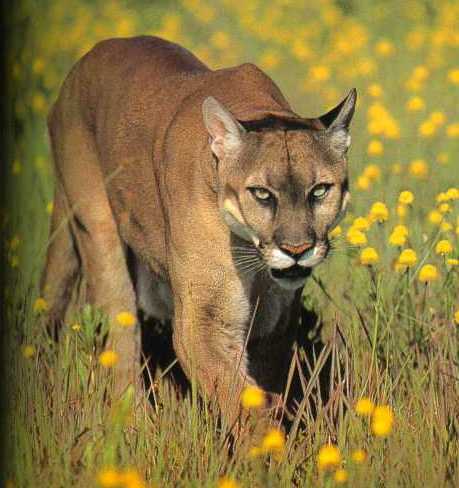 An SUV hit a mountain lion in Connecticut yesterday:
DEP reps claim it walked from
South Dakota. They generally go about 100 miles in a lifetime to find a mate. This one must have heard about older women in New Haven and gotten confused.
http://www.nytimes.com/2011/07/27/nyregion/wild-cougar-traveled-east-1500-miles-tests-find.html
Note the confused DNA status. Was it part of a group of m. lions found in S. Dakota, or what? Is it not "confirmation bias" to argue that it had to have walked from S. Dakota, simply because it's not conceivable that it could have been living in Connecticut?
I drove through Connecticut two weeks back and it's pretty built-up, but between Hartford and New Haven for example on Route 8 it was all forest on both sides of the highway (a distance of about fifty miles).
I think the DEP could be lying to avoid hysteria surrounding the reintroduction of mountain lions into the northeast. The mountains I live in are called the Catskills, because these woods were their native habitat for millenia. The DEP tells us they have been gone since about 1840. With all the hoopla surrounding nativism and animal rights many people seem to be on the side of the mountain lions. A mountain lion can kill a full-grown adult in three seconds or less.
And there are many sightings. I myself have seen bobcats and coyotes (coyotes are similar to wolves, but smaller and not as deadly -- the only human adult a coyote has killed in North America was a Canadian folk singer -- but folk singers are not exactly the Canadians most skilled in self-defense).
Coyotes are rampant in this area. In winter they yip at daybreak and drown out the town clock. Last night I saw one walking down the road as if it was a citizen, about as afraid to walk the street as I am. Seeing them suspends time it's so weird. It had a small dead black kitten in its barbaric mouth. We tried to chase it with the car. My kindergartner said, "Dad, it has pink ears!"
The ears were transparent in the headlights as it jogged indignantly down into the woods that line the highway where it presumably has its burro. It then shared the neighbor's kitty (I saw the pink ribbon around its neck, but I think it was already dead as it didn't struggle) with its infernal kits.