I don't think the new Pope knows what he's talking about. The new Pope thinks it's important for all money to go to the poor, and that we should be saints, not businessmen. Basically, communism is state capitalism that has dropped the regulatory role. It results in bizarre problems such as turning the Aral Sea into a dust bowl, or Chernobyl. I don't see either of those as wonderful. The state should offer environmental regulation for business, but otherwise, not try to run the economy. The state regulates fairly well, but can't innovate, and can't create new products. That role is better left to the free-market imagination of the business community.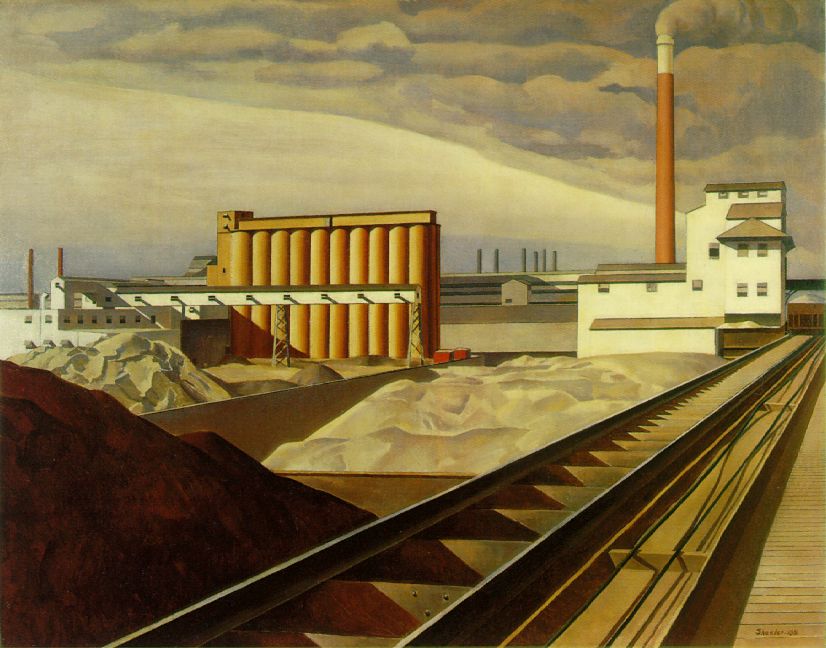 But what do I really mean by this? Who innovates? Which companies are growing in America, and where does their innovation come from? I remember the Pet Rock. I remember Marvel Comics. I suppose you could say that Miley Cyrus has innovated - gone further into sleaziness than anyone has gone before, and spoiling her children's role model stance in one evening and transforming herself into a visual slut. What products are still created in America? There is one shoe company left called San Antonio Shoes. Most industry has been outsourced. Manhole covers in NYC (there are 600,000) are made in India and brought here via ship.
What role do universities play in creating new industries, and new products? Nuclear power is a new industry, but it can collapse entire regions.
Does the government actually make new products that people want? They can now force people to buy their products, which gives them a monopoly. But Obamacare is considered a tax, rather than a product.
What can the government make, that people will actually willingly buy? When government forces themselves on the populace, as the Soviet Union did, too often the people were unable to just say no. This is more or less what Obamacare has done. They've forced us to buy a service at catastrophic cost. It is a service that we have no right to choose. We must have it. The government insists that we have it. They've set up a set of unworkable websites that the hoi polloi must navigate. Few have been able to do it, and those who have, have too often been hacked.
What other products do Americans still make? Where are the most innovative and successful sectors? I assume that food, hotels, and other service industries will still be based here in a hundred years. There are classic cheap cuisines, but most are from elsewhere. Chinese, Indian, Italian. French is a higher end restaurant. Japanese sushi is somewhat popular. I have never paid more than about forty dollars for a dinner, and rarely pay more than about eight dollars. But some people will spend thousands. Some will spend a half a million on an education. Also, our educational system is world-class. But what percentage of products are made or are at least first envisioned on campuses? We have 6000 campuses. Aside from the top ones, to what extent do these campuses innovate and add to the economy? When W. talked about "growing the economy" - how is it that he or his successor have tried to facilitate this? Does dumping money on universities facilitate successful enterprise, or does it simply empower censorious monstrosities who attempt to regulate commercial entertainment? I myself would like to squash some commercial entertainment.
We know of some countries that almost totally killed their private enterprise. Cambodia under Pol Pot was the most extreme. It was illegal to buy or sell anything. Do countries that encourage private property incentivize entreprenurial undertakings? In the arts it pays to get a lot of attention by any means necessary. Most colleges do not take the creative writings from the professors who work on the campuses.
But what about the sciences? Are college campuses instrumental in scientific progress and does this pay out in economic growth for the nation as a whole? Should African countries such as Burundi and Central African Republic set up industrial laboratories on their campuses? I understand the engineering and other copyrights on the other hand are owned by the universities at which the innovators often work? Do these results in payoff for countries?
What other areas of the economy encourage innovation? In Finland, the Nokia Company was rather successful in innovating. I believe they are now done. Did Finland directly facilitate Nokia's growth? Some innovations, just like some morphological changes in nature, cause a species to collapse. Progressive churches are mostly shrinking. The ELCA has lost over half of its income over the last four years due to its innovations. The Missouri Synod has not changed a whit, and has grown. Which way is the Catholic religious industry trending? While I think the new Pope is a loser with bad ideas that will not contribute to the world economy but will encourage saintliness at the cost of common sense, and promote feel good solutions that do not help the poor but rather merely impoverish nations, I think we need to think about incentivizing entreprenurial innovation. I have some understanding how this is done within the arts, but I don't understand it at all within other industries. Do we want to make steel again in America? Do we want to exploit the atom? Shall we frack?